The Republican scientific conference on "Modern Problems of University Science and Education"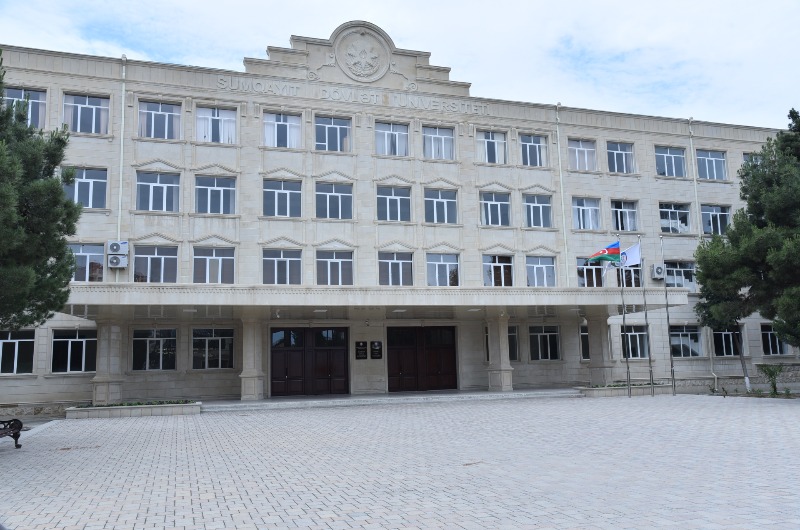 The Republican scientific conference on "Modern Problems of University Science and Education" dedicated to the 60th anniversary of Sumgayit State University will be held On November 17th-18th, 2022.
The main goals of the conference are to bring university scientists and pedagogues together, to direct their attention to the current issues of modern university science and education, and to create conditions for a comprehensive analysis of the problems and their possible solutions with a detailed exchange of ideas.
The work of the conference will be organised in plenary sessions and sections. The Organising Committee will determine sections (number and names) after the collection of articles.
Original research abstracts and articles that have not been published previously  should be submitted to the conference.
Working languages of the conference: Azerbaijani, Turkish, Russian, English.
The format of the conference: onsite or online – will also be provided.
Requirements for the preparation of conference materials:
Paper size – A4
Margins – 2 cm each side
Font – Times New Roman
Font size – 12 pt.
Line spacing – 1,15 cm
Paragraph – 1,25 cm
Name of article – in the centre, in uppercase and bold
Author's name, surname, patronymic – in the centre, in bold
Workplace, city, state – in the centre, in italic
e-mail address – in the centre, in italic
Key words (5–7 words)
Summary (60–80 words) – Azerbaijan, English and Russian – in two other languages in addition to the article language
Number of pages – Up to 5 pages
References to literature
Reference list – in square brackets - in alphabetical order
The conference materials will be printed in the "SDU.Conference materials" collection, and will be placed on https://www.ssu-conferenceproceedings.edu.az, https://www.sdu.edu.az and in the database
eLibrary. ru (International serial numbers ISSN 2708-955Xprint, ISSN 2709-6033 online), after checking in the StrikePlagiarism.comantiplagiat system belonging to the Plagiat.pl company.
Materials are accepted by e-mail scientificdep@sdu.edu.az or in person on electronic media and in printed form at the following address until October 10th, 2022: 43rd block, Sumgayit city, AZ5008, Sumgayit State University (Department of Academic Affairs, room 2).
Only one thesis or article from one author is accepted.
The organising committee reserves the right to include abstracts and articles in the conference programme. Unaccepted abstracts will not be returned or explained.
Responsible secretary - Assoc. Orujov Samir Kamal oglu
Contact phone: (+994) 18 644 70 41, (+994) 18 642 15 06, extension 1-26.