The meeting was held with Mike Maunsell, a well-known specialist in communication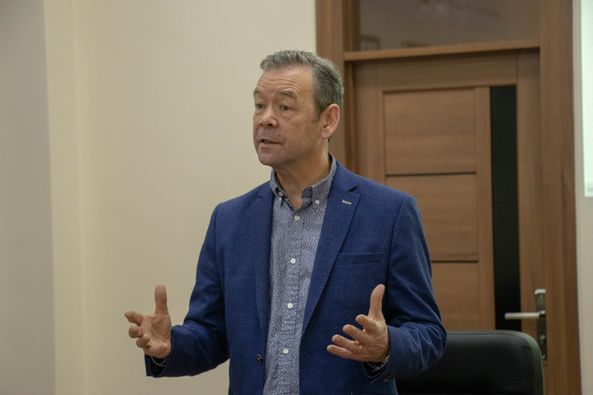 At the School of Economics and Business of Western Caspian University was held a meeting with Irish Mike Maunsell, lecturer and Coach in the Science of Communication, award-winning Public Speaker .
Mike Maunsell, Senior Lecturer in Advanced Communication and Presentation Skills, is a mentor to business professionals and corporate leaders in all aspects of communication, presentation skills and public speaking. M. Maunsell is the Irish ambassador of the World Speech Day, speaks as a speaker at international conferences on education, science and business communication.